Here's a couple of shots done using the Focus Stacking technique not by hand, but rather using the Camranger & it's associated software for the iPad. Click on each to see a better resolution for the photo.
From one side trying to pickup the back curl.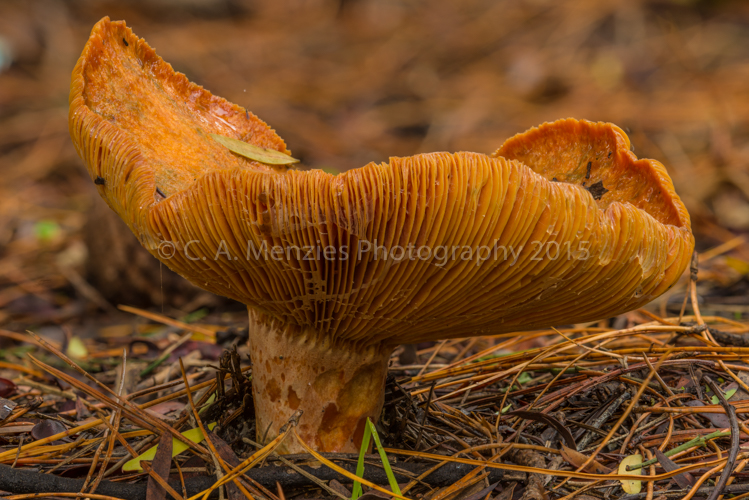 From another side trying to follow the curve along the gills.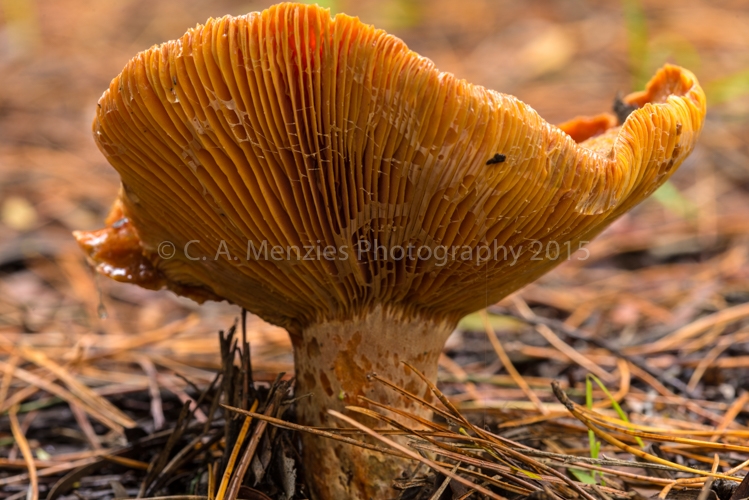 Unfortunately for this mushroom, seconds after I finished shooting, it was broken in half by two furbags, one in hot pursuit of the other. All in fun, but not fun for the poor old fungi!